EVENT SUPPORT AND LOGISTICS
Planning the logistics of an event – be that an in-person, hybrid or virtual event – is all about the integrated and strategic planning and management of moving event elements and details, from equipment to people, from arriving at the event site on time to setting up the event in the most efficient and cost-effective manner, to consideration of important key factors such as venue capacity, layouts, technical support services, budget, duration of the event, delivery, load in and load out schedules. We'd be overseeing all of these details intertwining them with high-quality logistical support during site preparation and on the day of the event, which will ensure the smooth running and execution of the event.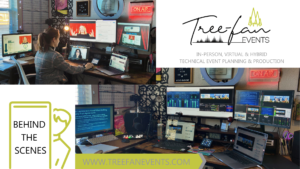 Our Technical Event Project Manager is always thinking several steps ahead to ensure your event runs according to schedule and with no surprises. Our team approach is to be working closely with all venues staff in order to provide a seamless experience. And if surprises do arise, we'll be ready with a game plan to keep the event on track.
Need Help With the Logisitics Behind Your Next Big Event?
[contact-form-7 id="17″]