CONTENT & PODCAST PRODUCTION
This service offering has one goal in mind: to take you away from the tedious work of producing and editing your podcast, and/or video content, so you can reclaim your time, do what you love, and focus more on growing your business! Schedule a 20 min call to find out how we can help.
Video Podcast Producers
We've got an internal team of Podcast Assistants, Producers, and Editors 

You will get assigned one Producer that will be with you the entire time

They will perform tech checks with your guests and share our Best Practices

They will also play all intros/outros/bumpers/advertisement segments

They will add any Sound Effects, Background Music & B-rolls making your Video Podcast stand out
Video Podcast Recording Services
Intro/Outro Video Recording 

Video Graphics Creation, Background, Overlays, Nametags
30 to 45 min of Branded Video Recording

Heads & Tails Video Editing

Cut two 1 min video segments for social media marketing
Podcast Management Services
New Podcast Launch Consultation Call

Technical consultation with best podcast equipment suggestions 

Podcast Cover Creation

Intro/Outro Audio Recording 

Royalty-Free Original Music Production by our Partner, FableScore 

Add intros/outros/bumpers/advertisement segments

Adding Sound Effects, Background Music & B-rolls

Video Crossfade and transitions, the addition of background music

Normalize, Compress and Equalize Audio

Remove long pauses, excessive uh's and um's, and fumbles

Mastering audio and exporting as .MP3,

Add ID3 tags

Uploading final audio to shared Dropbox or Drive or direct to your Podcast Audio Host
Extra services: Transcribing and adding Subtitles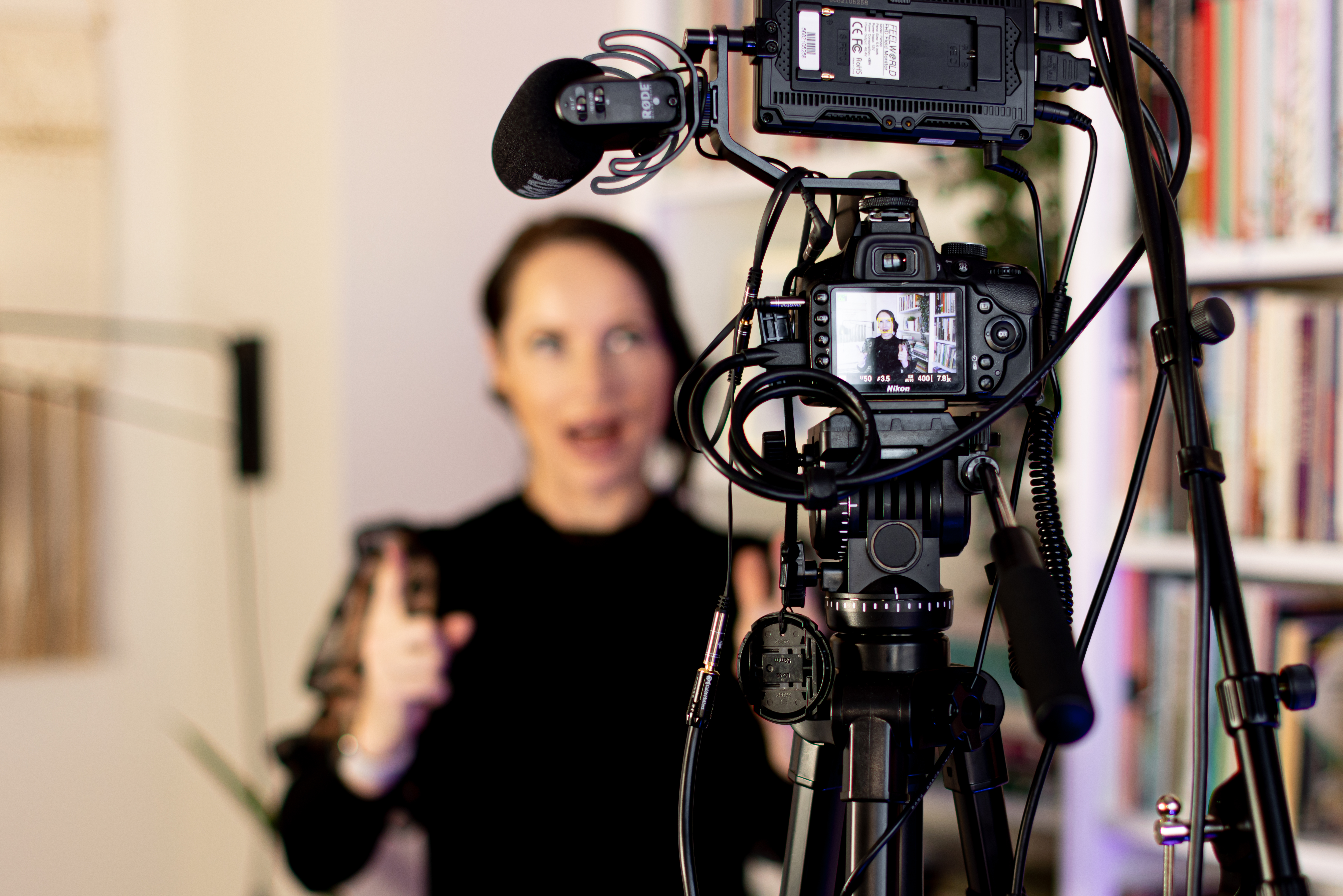 The power of video stems from its innate ability to move us emotionally, build connection and trust. From our video podcast to our social media video creation expertise we understand what carefully curated content for events should look like. We are your trusted partner in content and video creation for all-inclusive corporate, non-profit, educational video creation, and production services.
Our extended team and partner relations have decades of experience at the heart of the video production industry. We have the technology, the experience, and the expertise to help your organization craft video content that tells your story and builds a platform for organizational growth, from impact videos to organizational videos, to company addresses, social media campaigns, sizzle reels, video content for virtual events, you name it.
Let's create something unique together