TANGIBLE
TECHNICAL

AND

PLANNING

ADVICE FOR ANYONE IN THE EVENTS INDUSTRY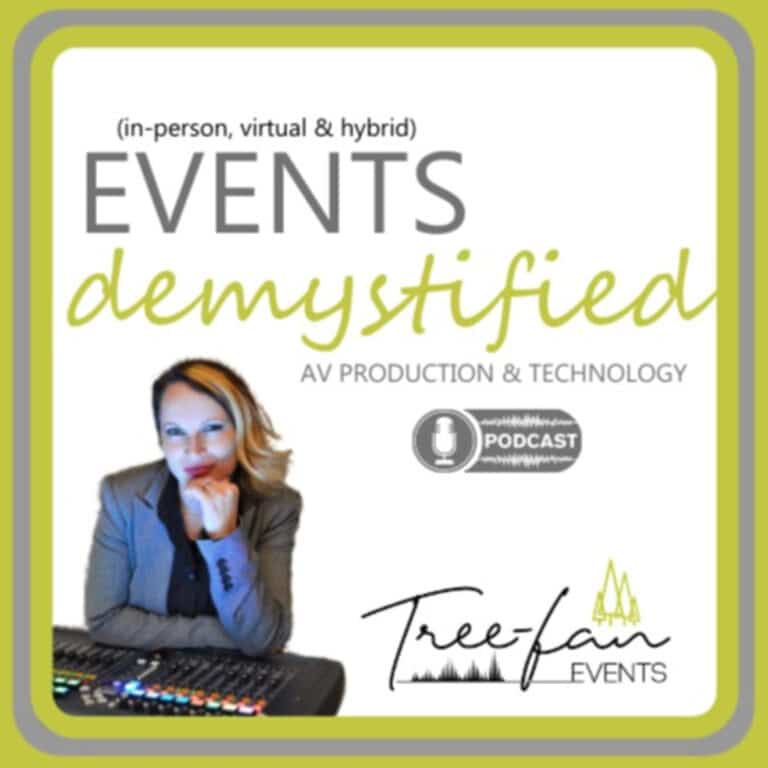 127_S7: Unlocking Event Metrics-A Deep Dive into Unsupervised AI Learning ft Kalon Welch
Welcome to another episode of the Events Demystified Podcast with your host, Anca Platon Trifan! In today's episode, we're thrilled to have Kalon Welch, the EVP of Business Development and Co-Owner of FastSensor, as our special guest.
Today, we're diving deep into the fascinating world of AI, its game-changing impact on the event industry, how unsupervised learning is revolutionizing event metrics, and balancing privacy and data utilization.
See GUEST BIO and Unique Facts on our Website.
https://eventsdemystified.com/episodes/
???? Topics Covered:
AI in Event Industry
Unsupervised Learning
Event Metrics
Privacy Concerns
Future of AI in Events
Mental & Physical Fitness for Event Pros
???? Key Takeaways:
Practical applications of AI in events
How unsupervised learning is revolutionizing event metrics
Balancing privacy and data utilization
The future of AI in the event industry
——————————
Connect with Kalon:
——————————
Join the #EventProfs Community via this link: ⁠⁠⁠⁠⁠⁠https://eventprofscommunity.com/?via=anca-trifan⁠⁠⁠⁠⁠⁠
——————————
Follow the podcast on LinkedIn page, YouTube page, Threads, X (Twitter), and Instagram to stay updated on the latest episodes and join the conversation.
——————————
Connect with your Podcast Host at the links below:
—————————–
⁠⁠⁠⁠⁠⁠⁠⁠⁠"Events: demystified" Podcast⁠⁠⁠⁠⁠⁠⁠⁠⁠ is brought to you by ⁠⁠⁠⁠⁠⁠⁠⁠⁠Tree-Fan Events⁠⁠⁠⁠⁠⁠⁠⁠⁠ and your Podcast Host is ⁠⁠⁠⁠⁠⁠⁠⁠⁠Anca Trifan, CMP, DES. ⁠⁠⁠⁠⁠⁠⁠⁠⁠
—————————–
Original Podcast Music written and produced by ⁠⁠⁠⁠⁠⁠⁠⁠⁠Fable Score Music. ⁠⁠⁠⁠⁠⁠⁠⁠
—————————–
Let's chat about your event, and schedule a time that works for you via the ⁠⁠⁠⁠⁠⁠⁠⁠⁠⁠20 min free consultation link. ⁠⁠⁠⁠⁠⁠⁠⁠⁠⁠⁠⁠⁠⁠
—
Send in a voice message: https://podcasters.spotify.com/pod/show/eventsdemystified/message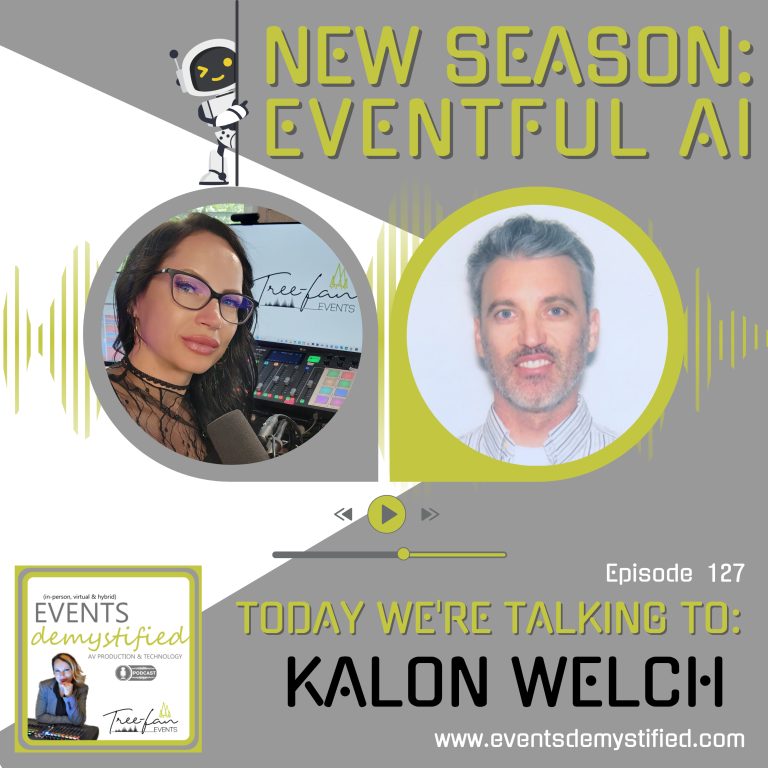 Search Results placeholder