With a unique narrative as a female technical event producer, a solid background in event productions and technolgy, and a deep conviction fired up by the belief that there's room for more women at the tech table,  I made it my mission to encourage and empower women to believe in themselves, in their unique skills, talents, creativity, emotional intelligence and sensibility which is such an amazing contribution to the production & tech world!
Some of my other favorite topics include:
Planning & Producing Events that Matter;
Strategy: start with Why before you get to How;
Virtual Event Experiences that Your Audience Won't Forget;
Ways to leverage event technology to create memorable event experiences;
Production & Technology Tools for your In-person, Virtual & Hybrid Event;
Lighting's Impact on Emotions in Event Experience Design;
Creating Impactful Visuals & Graphics for your virtual, hybrid and in-person Events;
Work-Life Integration and Balance as a Wife, Mom & Business Owner;
Leading with confidence and integrity in a man's world.
PS: Faith-based topic-specific talks for Small Groups, MOPS groups, Camps, etc available upon request.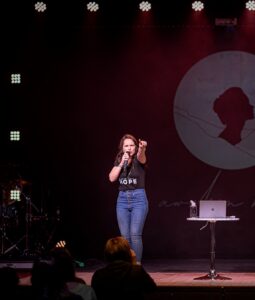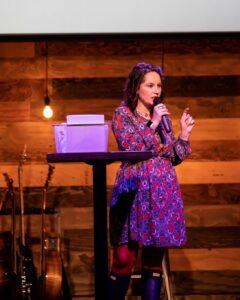 Anca is a wealth of technical, tactical information and advice in the area of  event planning, event managing, event producing and is passionate to share that with others in hopes of empowering more women to step into technical roles and believe in their capacity and unique contributions to this (still) male-dominated industry field!
Interested in having Anca speak at your In-Person or Virtual Event? Fill Out the Form Below for More Information