WHAT OUR CLIENTS ARE SAYING

Anca was the savior of our global event! She made the process of producing our Annual Womens Summit a breeze. She was such a pleasure to work with and took so much stress off my shoulders by maintaining her confidence throughout the event even with the curveballs we through her way! It was such an honor to promote her women owned business and bring to light the work she is doing to promote women in male dominated industries.


Her level of expertise is unmatched, you won't be disappointed with her and her services!
Every time I have the opportunity to recommend someone in event planning/event productions, my first thought is Anca, CEO of Tree-Fan Events. I had the pleasure working with her on very big projects before, and her professionalism and enthusiasm simply blew my mind!

I cannot express what a pleasure it was to meet Anca and her team. Tree-Fan Events was our preferred vendor in our Women's Summit that took place on July 13-14. Though we had several last minute changes as we approached the conference, Anca was able to pivot with the unexpected changes and edited our sessions to quickly allow us to share our Summit with our senior leaders. The level of professionalism and communication and detailed planning leading up to our Summit is unmatched and I highly recommend Tree-Fan Events for all event production needs and cannot wait to work with this company again.

Anca, you were a dream to work with. THANK YOU for making this event [Connect PNW] run flawlessly for us!
A huge thank you to Tree-fan Events
for going above and beyond to create such a memorable experience for all.

Thank you for all of your help creating a memorable event! It would not have been the same without you ? ?

Thank you, Anca, for all you did to help make the
#Connect
PNW event an amazing success.
Boise Centre
's AV and Event team enjoyed working with you. We hope to work together again soon. ?

Tree-Fan Events was nothing short of fantastic. Anca was extremely easy to work with, and she went above and beyond to make sure the event was a success. She is truly one of the best in the industry. HIGHLY recommend.

It was so nice seeing you "in action" for the first time, Anca. Thank you so much for all of your help with this event!
You were amazing!?

Thank you so much for all of your help Anca! We couldn't have done
[Connect PNW] without you and your support.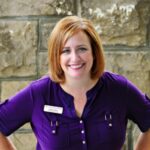 Gala partners for life! Thank you!
Tree-Fan Events is the BEST partner to work with for all of your fundraising and event needs. Anca and her team are the best in the business. We raised more money than ever before at our recent gala and Tree-Fan Events played a huge part in the success of the evening.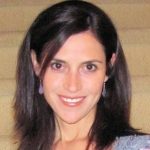 We hired Anca Trifan w/ Tree-Fan Events two years in a row to run the technical production of the Hands for Holly's signature fundraiser, Kids with Cancer Got Talent.
After our first year working with Anca, we had to hire her again as her execution was flawless. She has incredible attention to detail and pours herself into the event to ensure a perfect outcome. Anca is easy to work with, efficient, and she knows exactly what she is doing. The biggest compliment I can give someone who works in this area of the business is that they are professional.
Anca is the utmost professional and she is someone who represents what she does in the best way possible. I highly recommend her to anyone who wants to produce a quality event and I will certainly hire her again.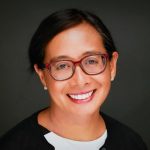 technical expertise and the customer service I have received. From the client feedback and audience surveys, all of them are super happy too! I look forward to many more future collaborations and successful events!
I have worked with the Tree-Fan Events team on several different virtual and hybrid events now, and am really happy with the

Anca, thank you so much for all your work on our event. It was such a pleasure working with you. Because of you, our event was extraordinary!

Anca, thank you so much for your support of our event and for being such a wonderful partner! You are the BEST!

We so appreciate you and all your skills and hard work! We couldn't have been so successful without all your "techy" knowledge! Thank you so much!
Anca,

Thank you SO much for your amazing work for our 20th Anniversary Celebration! We really appreciate your time and your talent! It was such a pleasure to work with you. Thank you for all you for the Idaho Nonprofits!
Anca,

It was amazing to work with Anca and her team at Tree-Fan events recently for the production of a Video Tribute & live streaming event for a Celebration of Life Service. The attention to detail, quality of production, and professionalism that Anca displayed were impressive. We have received so many compliments from folks around the globe after they watched the program. From the graphics to the streaming of the video on social media, Anca left no stone unturned, which lead to a video that we were really proud of. I would recommend Tree-Fan Events to anyone who wants a first-class experience and product!. Thanks, Anca!!

Thank you again for such great service and support for our hybrid turned virtual 4-day conference. I was truly impressed! With much appreciation,
Anca,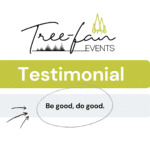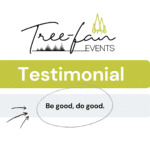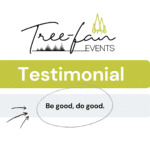 Anca & Team,
I'd love to echo Stephanie's sentiment and extend our gratitude. The team onsite was fantastic and it was such an important component to a special evening. Thank you

You and your team were all amazing to work with! Seriously, I don't know how we could have done our virtual event without you!

Hi Anca,
I wanted to thank you and the team we had from the AV Dept onsite yesterday – the evening event was a huge success and we are so glad we partnered with you for something so special and personal. So thank you again!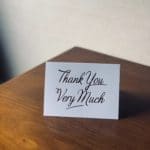 Anca, thanks for helping us pull off a great virtual event. I sure learned a lot, and look forward to creating another one with you next year. Until then, stay well!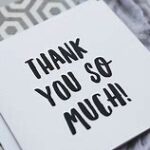 Anca, Thank you for helping us pull off an amazing fundraising event. ALL of the feedback has been 100% positive. The audience (including the leadership team at Stoller Group and the museum), were very impressed by the quality and professional look and feel of the event. From start to finish, your team knocked it out of the park! I expected no less, but the added challenge of a Fox12 Plus simulcast went off without a hitch and better than I could have ever expected! Your team will always get our highest recommendation, and we hope to work with you again in the future. Please pass long our gratitude to the entire team! Thank you! – Terry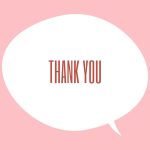 Thank you Anca! Like you, we would have prefered to be in-person with friends and family for this year's fundraiser but on the other hand, it is only because we went virtual that we met you. And we are so grateful we did!! Because of you, this was a better and more successful evening than we would have thought possible. We have loved working with you. Thank you!!
​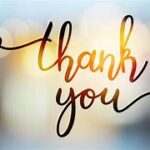 Our client with Edwards Center were so happy with the results and the virtual event exceeded all goals and expectations! Thank you!

Dear Anca, last week's A Gathering of Good benefit for MFS was a great success.  Thank you for taking an active and meaningful role in our first virtual online event.  Your team's work inspired our viewers. We exceeded our fundraising goal; and as the donations are still coming in, we are approaching $200,000 raised.  We have received glowing feedback. You did a truly outstanding job.  On behalf of the MFS Team and the many people we serve, thank you again for helping us gather the good for the community.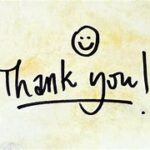 Thank you!! We are overjoyed with the results of last night's virtual event!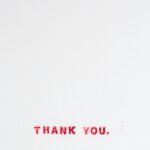 Anca, thank you! Our virtual event turned out AWESOME!! I just finished checking our donation totals and we exceeded our goals! Woohoo! I know there are more donations that will come in, as I know there are more people planning to watch it together in the days to come. I'm so grateful for you and your team and all your help!! THANK YOU!!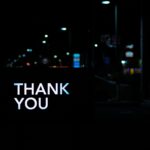 Thank you!  — we are beyond blessed to have worked with you! Your expertise, support, and enthusiasm kept us centered throughout each broadcast! To your entire team: thank you for helping us share our vision so effectively with the world with your top-notch skills and production! We are continually receiving words of praise and joy from our families, friends, and fans; thank you for helping give us the most fulfilling experience of our entire year thus far. Please stay healthy and safe, and we wish you all the very best with your future endeavors.
With tremendous gratitude and admiration,
Dear Anca,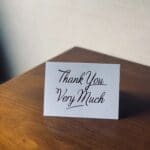 Bill and I are so over the moon after our virtual events and so very very happy how it all turned out, about your hard work and your crew! Thank you
Anca,

Anca, my heart rejoices in you and everything you've done for our event to go so smoothly and perfectly. You are more than we could have asked and prayer for! Thank you with all my heart!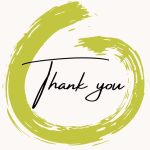 Hope you are holding up and doing well.
We are still wrapping things up on our end and we would love to see the recording of our virtual event. Thanks again for a truly memorable event. Your team was incredible and really pulled off a record breaking event!
Take care,
Mary Beth
Hi Anca,

Our annual fundraising event went really well and I have only heard positive feedback so far!  I will get the invoice processed for you ASAP. Thank you!

Y'all are the best. Thank you a million times for all your work on SMART. They had a record setting night. And despite all of the time restrictions, the AV team had the room looking great in not time. More and more impressed every time we work with you all. Thanks for all you do and being a huge part of this organization raising $560K!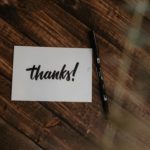 The event went really well, we got a lot of compliments on the blue up-lighting and the snowflake gobos. Everyone was very professional and did a great job, thank you!
Hi Anca,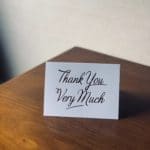 Thank you so much for making tonight's gala possible! Your partnership is key to the success of our client's events! Thank you!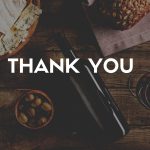 Anca, Thank you for all of your hard work on the Friends of Baseball Gala.  I know there were many moving parts and constant changes to the script, etc.  I greatly appreciate you and your team going with the flow! I hope we have the opportunity to work together again in the future! Best,

This was the easiest and most stress-free conference I've ever worked on and it's all thanks to you and your team!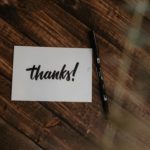 Hi Anca, Thank you and your team so much for the amazing work. You all rocked it! We really appreciate it, and it was wonderful to work with you. I'll get a check sent your way ASAP. Thank you, again, for your work! Best,

Anca! Thank you! The event was amazing! Todd and the crew were amazing! Every guest was thrilled with how everything looked and sounded. Thank you, both, for all of your patience as we figured out a new venues space, and for your incredible talent in planning and helping to make sure we had everything we need. The lights really took the event from prom to PROM! Thank you again!

Thank you so much Anca! The event turned out fabulous! Your check is on the way! Let's do this again next year!

Thank YOU for making our event amazing! This was the first year we did not have a single complaint about sound. It's incredible what a difference it makes when people can actually hear what's going on! All of you were amazing to work with, and we definitely want you to come back for our 2019 event!

Big thanks to you and all on your team!
Thank you! You all did a great job!

Please share with the entire team that Bradley Angle was a fantastic event! You had all of our project managers on site and everyone was very impressed including our in-house lighting designer and our performers. Thank you! We so appreciate your team and look forward to working with you on many more events!

Thank you SO much for making our event a total success and especially for working with our low budget this year! You and your team are the best!

Thanks so much to you and your team for making yesterday a terrific event! I so appreciate your team's ability to setup the whole experience for success. Thank you again and cheers to another good day in the books!

Thank you so much Anca! The extra lights added made everything so much more beautiful! You are SO helpful and I really appreciate you!

As always, you and your team were fantastic! Thank you!

I have been remiss in not following up after this year's Got Game.  WHAT A GREAT NIGHT. Thank you  for the beautiful service we received.  Our board president, who attends these types of events regularly, and who dislikes Left Bank annex because of the bad acoustics cannot stop talking about the audio.  He can't believe how clear and crisp it was and how well he could hear.  He doesn't give compliments lightly and he certainly doesn't repeat them.  Seriously, he's mentioned it three times.  A HUGE Thank You to you and your team! Again, you have our gratitude for a spectacular event this year and our business for next year for sure!

You and your team were nothing but the best as always! Truly, thank you for everything! You killed it inside and out!

You and your team are amazing! Thank you for bringing your hearts, your joy, and your passion for a great event! You helped us to create an incredible experience and to raise the bar for organizations to understand the impact their production can have. We are so grateful for you. Thank you for bringing the A game to a totally incredible event. You killed it!

The event was great! And the sound was very good! Even our benefit auctioneer said that it was the best she has ever had at this venue!

What would we do without you and your wonderful team?! Thank you from the bottom of our hearts for making our party a success. You've done an outstanding job for so many years! Brenda and I appreciate YOU and think so highly of you! Much love,
Dear Anca,

Thank you so much for turning my vision into reality and then some! I couldn't be more happy with the way things turned out!

Hey Anca,
Thank you so much! Your crew, as always, is amazing. All we got all night were compliments on how amazing everything looked and you guys were such a huge part of that!
I really, really appreciate everything you do. The event went great overall–we exceeded our goal and all of our attendees were happy all night long!

Thank you so much Anca! I really appreciate the creativity and the time you put into your shows. And the whole team really values the professionalism of your entire team! Thank you for another great show last weekend!

We couldn't have done it without all of your support. You and your whole team did a fabulous job as always. Thank you!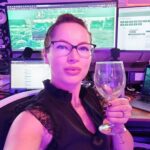 Thanks so much!  The event was great! The team did an amazing job and Steve in particular went above and beyond for walk up music and being 'at the ready" for all things that could have happen from stage!  Appreciate it!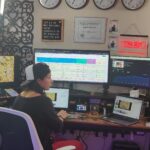 [contact-form-7 id="17″]
Do you have any questions on how we can best serve you?

Send us an email and we will get back to you promptly!