VIRTUAL & HYBRID EVENT SERVICES
Stress-Free Full-Service Event Management and Production
Pricing can range from $1500 to $10500 for virtual live-streaming services, with hybrid event production services dependent on many other factors, so please schedule a FREE 20 min consultation to discuss your specific needs for accurate pricing.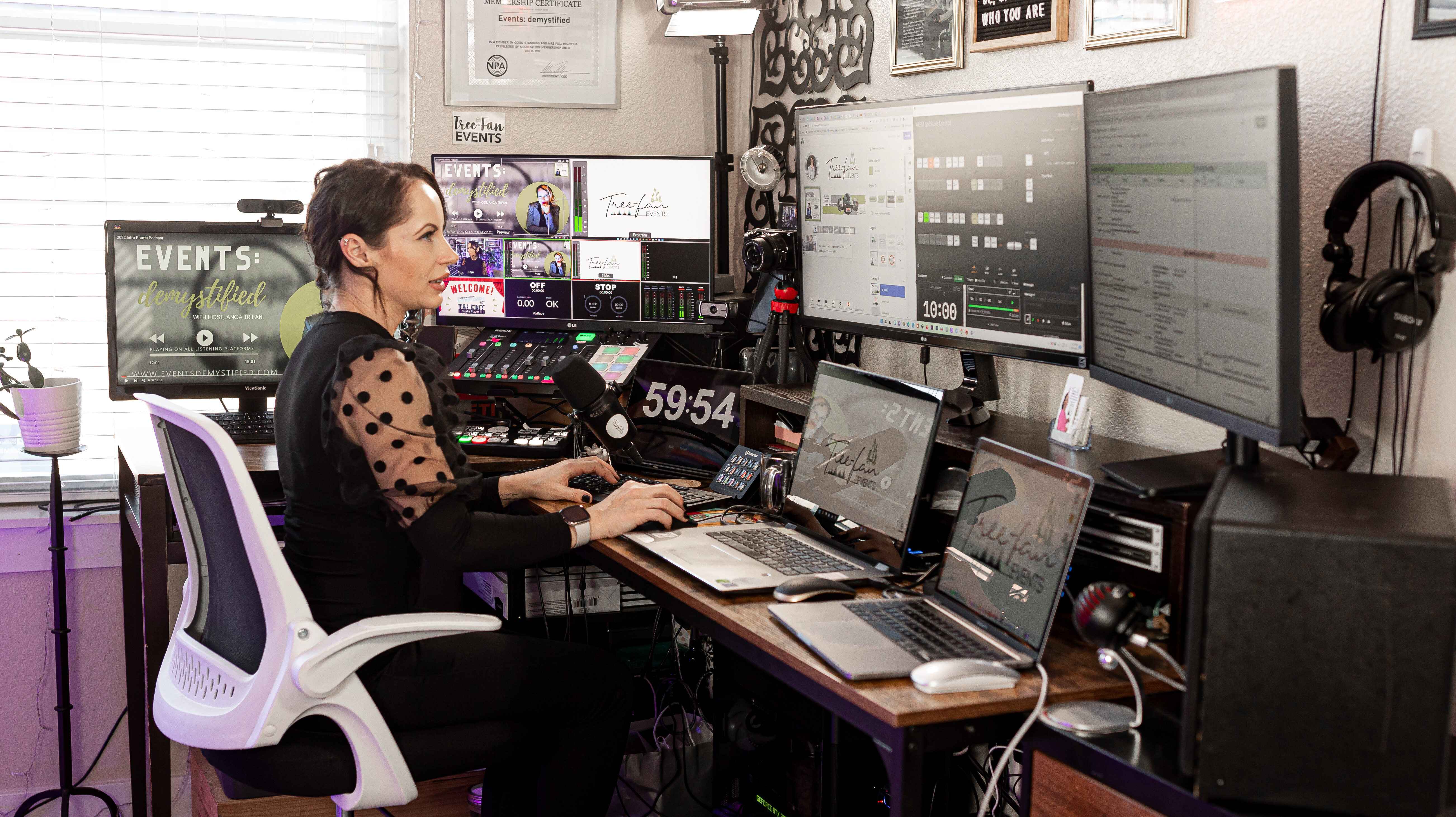 Our Technical Event Producer will work closely with you and your team to determine your event's specific needs and define how we can best assist you to maximize your event's potential and meet your goals with all the technology and production tools at hand.
Technical Event Producer (day-of) - call/email for price



Helping and guiding you pre-event and the day-of to turn your in-person event 
into an engaging virtual/hybrid event experience
With 20 years of combined in-person, virtual, and hybrid event production and technology experience, we are do all the heavy lifting for you by pairing the newest technology trends and production know-how with the event planning and management expertise, with the proven ability to produce ALL aspects of the behind-the-scenes production and broadcast.
For large-scale in-person events, we're the best match-makers for your event pairing with the right technology, production tools, and teams to create a memorable and engaging experience.
Ready to host a virtual or hybrid event? Let's Chat