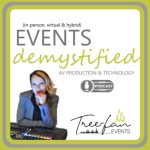 Continuing the conversation with some amazing ????? ?????? ??? ?????? ?? ?????? ??? ????? ???????????, I had the honor of interviewing back in July, Cindi☀️ Cohn, soon-to-be at the time author of "More Joy", now published, also professional emcee, and in her own words: "the Queen of JOY and overuse of exclamation marks!!!!!!!!!!!!!", and I must add, the queen of LinkedIn engagement, a woman on fire and on a mission to improve corporate performance one smile at a time.
Cindi Cohn is a dynamic, energetic, and experienced virtual educator with over 20 years in the virtual space, who now has used her gifts to help companies increase connection, creativity, and wellness for their virtual employees ( remote teams) and it is a true gift to the attendees.
Today's Discussion Topics include:
staying joyful in dark times and how it can be done,
Wellness: self-care tips for wellness, social media, negative news, negative people…
LinkedIn: when you develop real relationships with people…it is not a numbers game
Paying it forward
—————-
You can connect with Cindi on LinkedIn, as well as on Instagram @cinbin87
—————-
"Events: demystified" Podcast is brought to you by Tree-Fan Events and your Podcast Host is Anca Trifan, CMP, DES.
Let's chat about your event, and schedule a time that works for you via the 20 min free consultation link.
Original Podcast Music written and produced by Fable Score Music.
—————-
For event and podcast updates, tips, and tricks of the trade, follow us on these social channels:
Instagram: @eventsdemystifiedpodcast
Become a Patron on Patreon: https://www.patreon.com/eventsdemystified
—————-
Tree-Fan Events offers Hybrid Event Production Services: https://treefanevents.com/hybrid-event-services/
—————-
If you like our podcast, please show us some love by subscribing to this podcast on your favorite listening platform and following us on YouTube and Instagram. By leaving a great review and hitting the 5 stars, you make this Podcast visible to other listeners with the same interests as you. Until next time!
—
Send in a voice message: https://anchor.fm/eventsdemystified/message