Tag Archives: technical event planning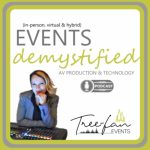 In this new episode you will be learning to decipher between some of the most commonly used virtual streaming acronyms as we will be going over a comprehensive list of abbreviations and staple key words from A to Z that every virtual meeting and event planner should know and understand.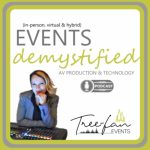 In today's episode we get to speak with Jen Barth, the founder and director of a non-profit organization located in Boise, Idaho and serving the women of the Treasure Valley. We'll speak about family as well as strategies to staying focused and on mission, about staying healthy and managing stress, about managing volunteers and teams that make events successful and what is the right marketing approach to reaching your targeting audience when promoting your events. Stay tuned for today's nuggets of wisdom sprinkled throughout the duration of this episode!