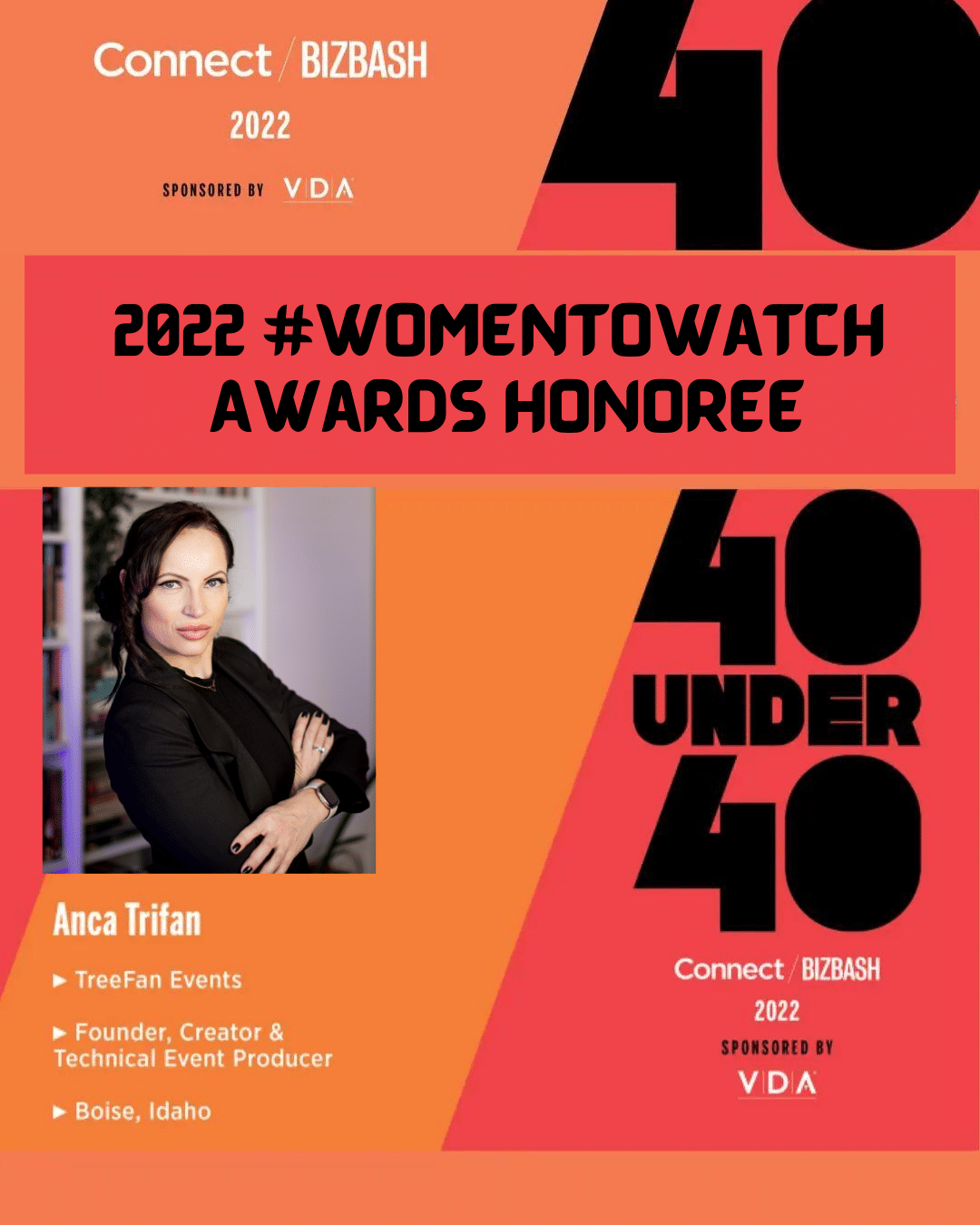 Beyond humbled and honored to be named among some fantastic #eventprofs by Connect Meetings and Biz Bash as part of their first co-branded "40 Under 40" feature*. Members of this first co-branded 40 Under 40 list are leading the way to a new generation of meetings and events.
Also, I've had the pleasure to receive the 2022 #WomenToWatch Award on the inaugural list that Courtney Stanely has put together in an effort to celebrate and honor the women who have been nominated by their peers for this year's Women to Watch Awards. These women I have been nominated amongst are amazing. They are compassionate, gritty, creative, resilient, strong, kind, empowered, and authentic.
These are the women who make the meetings industry – and the world around them – better.
These two impressive lists highlight some amazing corporate and association planners, incentive organizers, sales managers, event designers, experiential marketers, and other noteworthy event professionals who are making an early mark in the event and meeting industry.
The resilient influencers and innovators featured here have helped lead the industry through unprecedented times by thinking outside the box, acquiring new skill sets, and forging unconventional paths to success.
Congratulations to my fellow honorees, many I've followed for a while and highly respect, I can't wait to see what wonderful things we shall accomplish together in the future!
* "Connect x BizBash 40 Under 40" is sponsored by VDA, an experiential marketing, and event design agency based in Massachusetts that specializes in custom live, virtual and hybrid experiences.
PS: If you'd like to learn more about the hard work #behindthescenes that it took to get nominated and awarded amongst some phenomenal event and meeting professionals, let's schedule a quick chat and see how we can both benefit from our future collaboration and partnership.