In the last *almost* three years,  many nonprofits have become aware that people from all over the world can donate and participate in their virtual fundraisers — and that these virtual galas can be hosted for less than a traditional in-person fundraising event — and so it's easy to see why many nonprofit organizations will want to keep a virtual component to their in-person fundraisers (=hybrid fundraisers).
Hybrid fundraising events are successful since they allow different groups of people to attend your event and support your nonprofit in the way most convenient for them, while also allowing for more inclusive in-person gatherings, improving social interactions, and lowering costs, while also enabling hundreds of additional supporters to attend virtually (increasing brand-awareness and financial support. 
Your nonprofit organization can enjoy huge benefits by hosting such hybrid events. All that being said, hybrid fundraising events come with unique challenges — and rewards.  Hosting a virtual or hybrid fundraising event requires plenty of planning – you'll want to make sure to give your fundraising team plenty of time to establish their goals, plan activities, and especially, market your event – and requires partners that have had plenty of experience with virtual and hybrid fundraising events in order to plan, manage and execute it well. 
Below I will share ten common pitfalls that I've noticed and experienced during the many virtual and fundraising events planned, managed, and executed in the last three years alone.
        1. Losing control over the auction to the technology platform employed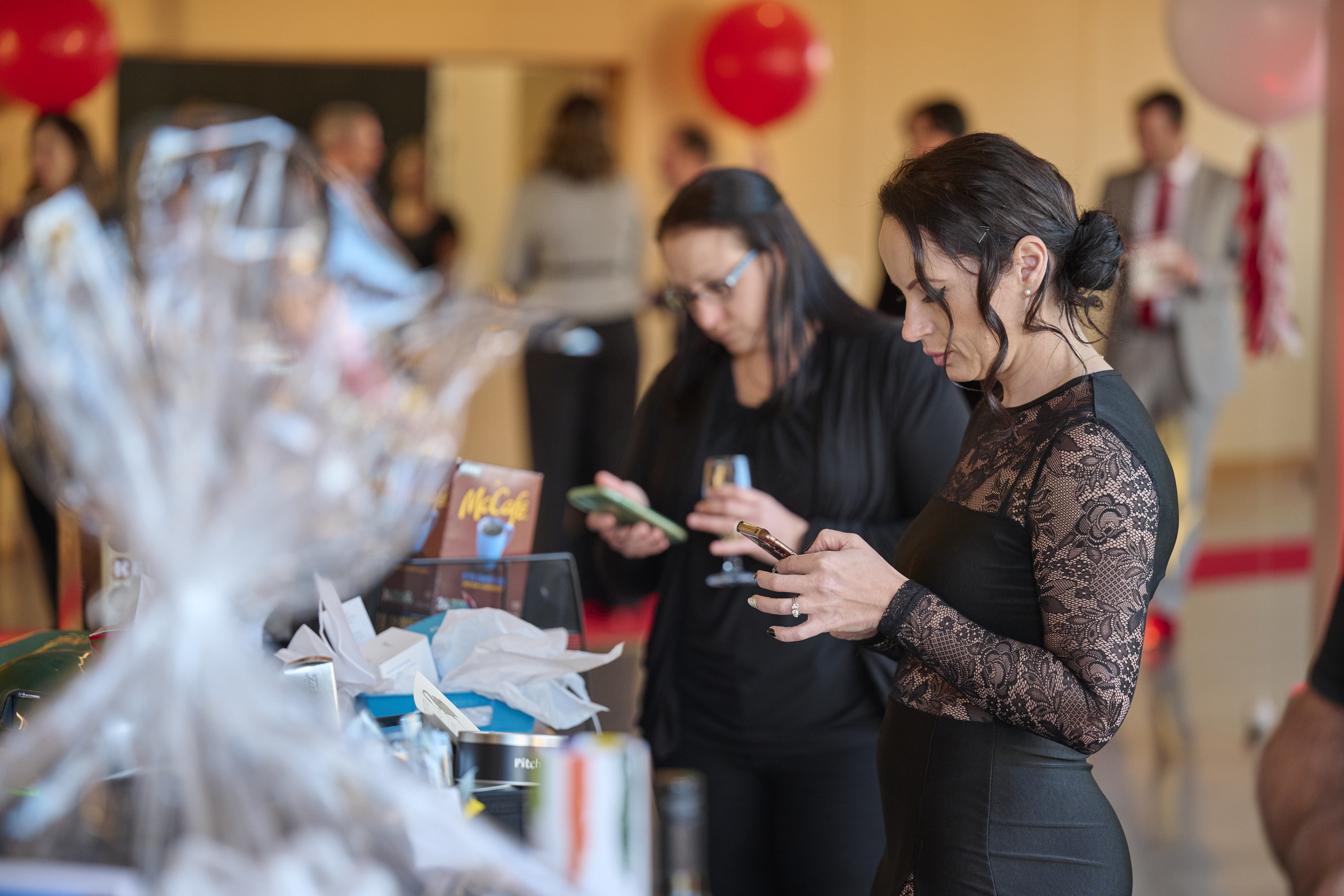 Technology is great, when it works and when it brings people together. Not so great, when it gets in the way. The right virtual fundraising software and online platform will form the central hub of your hybrid event, during which the silent auctions can be launched days in advance of the actual hybrid event, with a live auction being held on the day of your fundraiser. While all these technology tools make it easier to conduct an in-person, virtual, or hybrid auction, it's important that your event does not lose control over the actual auction to the tech.  This can happen in numerous ways. Maybe your live streaming experiences a glitch, keeping the virtual and live aspects of your hybrid auction from working in sync.  Maybe certain bidders aren't familiar with the bidding platform and end up not donating at all or holding up the bidding. For these reasons, it's important to employ a good technical support team who can deal with any technical issues that show up during your event (and prevent them from happening in the first place). 
Pro Tip: It's also good to have a staff member or volunteer available to answer any questions your virtual and in-person attendees have about the tech to take the pressure off the auctioneer.
         2. The Auctioneer not being comfortable with the fundraising technology
Hybrid Events have the ability to attract large numbers of in-person and online bidders who can drive up prices and help your auctions raise more funding for your programs.  However, this can only happen if these bidders remain excited about participating in the auction — and to do that, you need a professional benefit auctioneer familiar with and proficient in both in-person and virtual fundraising, because anyone who's participated in an auction knows the auctioneer controls the action and plays a key role in the fundraising process. And so it's very important that your auctioneer is not only familiar with but also comfortable with the technology being used at your hybrid event. 
Pro Tip:  We recommend that your entire fundraising team — and not just your auctioneer — engage in regular rehearsals in advance of your event to familiarize themselves with the tech. Also, use an online bidding platform that has a text-to-give option and intuitive easy-to-use features. 
      3. Not having clear instructions on how to bid & donate
It's super important that your attendees receive clear instructions on how to navigate your platform. In particular, you want to make sure your audience knows how to donate online and place online bids if you're offering a hybrid auction, where those buttons are on your landing page and not allow people to get lost in between links and leave because it's too complicated, cumbersome or frustrating to navigate your online auction.
Pro Tip:   Create pre-event slides with how-to-bid instructions, or some easily-accessible FAQ pages and/or videos for how to use your platform. Make sure your online support staff is available to answer any questions attendees may have about donating during the event. 
      4. Not having any CTA links on your landing page where the live-streaming window is embedded to be watched
Have links to and visible buttons for your donation pages that are clearly visible on your fundraising landing page/site.
Pro Tip: Even if you stream into Zoom or to You Tube and don't have an actual fundraiser landing page with Donate, Silent and Live Auction buttons make sure your graphics include lower thirds and overlays that have clear CTA shown onto the stream and volunteers in chat to add those links in there for ease of access. 
       5. Not having enough bid spotters or volunteers to spot live and online bids
Exciting auctions are fast, and when your bids are coming from both in-person bidders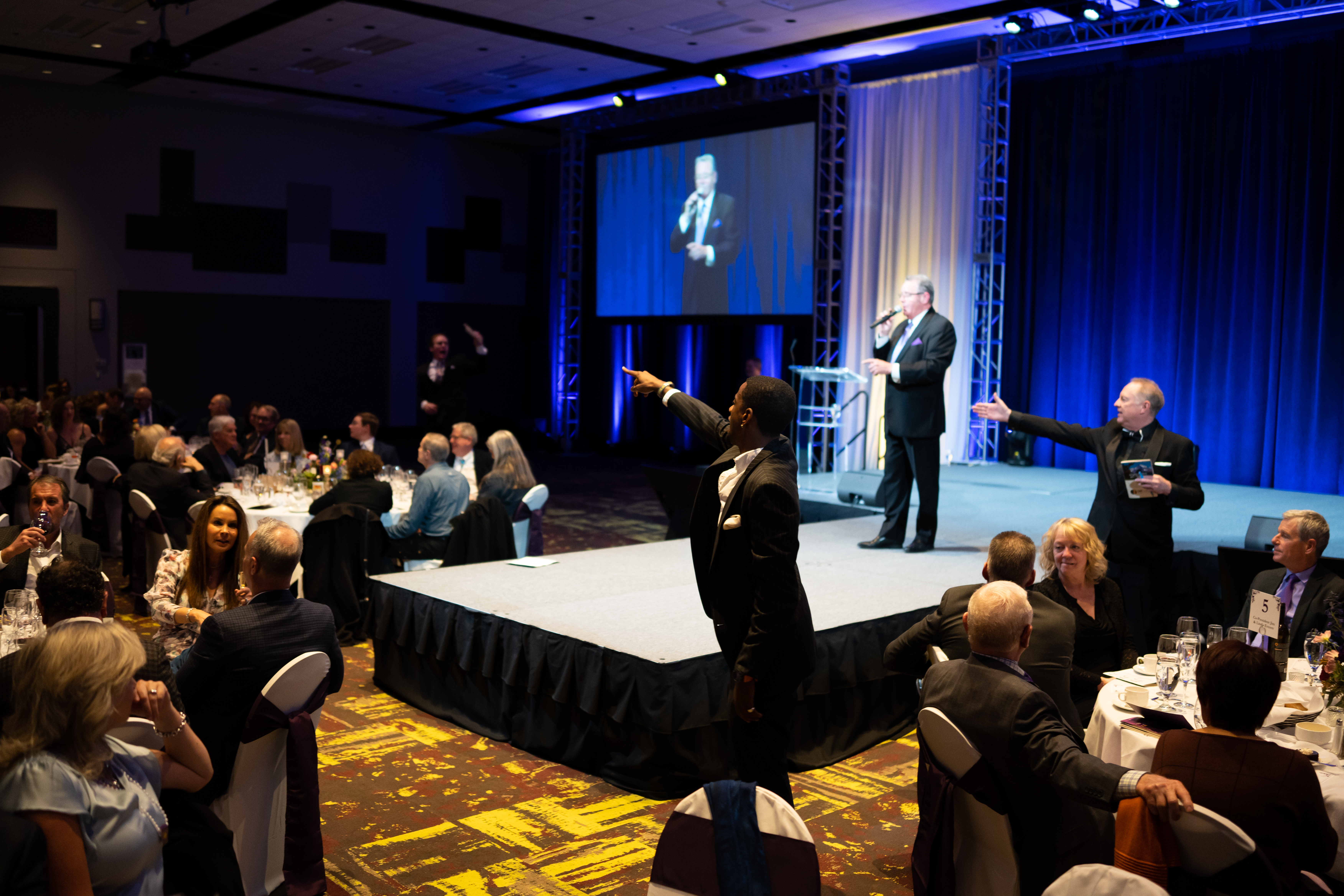 and through your online platform, it can be difficult to keep track of everything, so while your hybrid auction should use the services of a professional benefit auctioneer — that doesn't mean you can't make good use of your volunteers. Having a team of volunteers who can spot live bids and enter them into the online system, especially during the paddle raise is a good way to stay on top of things. 
Pro Tip: Have your production streaming partner build a side-by-side viewing profile in which the live bidding thermometer can be projected onto the screens and the preview monitors by the stage for the host and auctioneer to see the live bids coming in and acknowledge them.
       6. Not promoting your hybrid event well to get enough eyes on screens
Your hybrid event may offer a great experience for your audiences, but unless people know about your gala, you won't get many attendees. And these days, the best way to generate buzz about an event is to market it online by cross-promoting it, leveraging your speaker's and sponsor's network, via email strategies, automation, segmentation, integration, content creation,  and ad campaigns.
You want to take your audience's preferences into account. Do most of your supporters and donors use social media? Do they prefer Facebook or YouTube? Knowing this can help determine where you should stream your event for the best ROI on live engagement and for your marketing efforts (and budget) to payout. Regardless of whether you choose to promote your event on social media or email (or both) make sure to advertise your event well in advance of the actual fundraiser.  Six to eight weeks offers your attendees time to include your hybrid gala in their schedule. 
Pro Tip: Send a reminder a week before the event with a teaser, a day before the event, the day of the event, four hrs before the event, and at the start of the event. Be sure to include a link to your fundraising landing site to get people to sign up and buy raffle or event tickets. Highlighting your auctions, raffles, and other special events provides your attendees plenty of incentives to join!
       7. Not having clear roles and responsibilities mapped out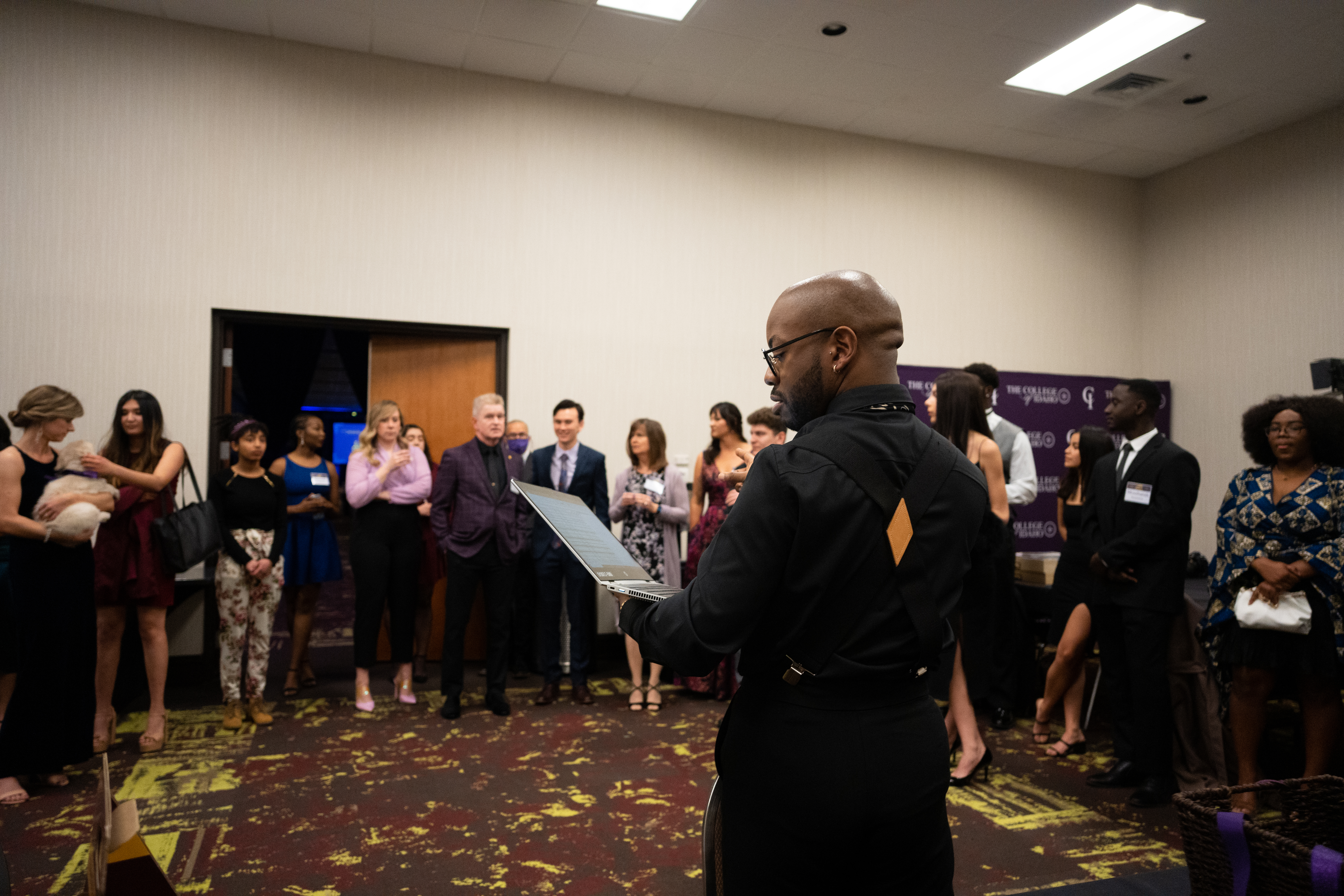 If you're working with an internal team, communicating the roles and responsibilities of each of your team members is key to making a hybrid event run smoothly. Make sure everyone knows where they need to be the day of the event and are in place to answer questions and coordinate activities (both for your audience and the fundraising team).
Another key element is understanding what your production partner's role is in the event and having a technical event producer* take care of all the technical details. 
Pro Tip:  Have a pre-event meeting with all stakeholders of your event to review the ROS and timeline one last time so everyone, including the host and the auctioneer are on the same page.
      8. Running the silent auction during your live auction
Silent auctions are great additions for most hybrid events — except when you're holding a separate live auction. Then the silent auction becomes a distraction since you need your participants focused on the live auctioneer and the items being spotlighted for your in-person and online audiences.
Pro Tip: Close your silent auction before your live auction begins.
       9. Neglecting Your Virtual Audience
One common issue with hybrid events is the tendency to think of them as two separate events instead of two experiences (virtual and in-person) of the same event.  This can cause event planners to favor in-person attendees over online participants, which can reduce the number of donations you receive from your virtual audience. Remember, your virtual audience has the potential to be much larger than your in-person group, and capable of donating much more to your cause. Provide them with online experiences that let them feel that they're an active part of the live event. By incorporating your virtual audience into your event you can make a big impact on your donations.  And as mentioned earlier, don't forget to add CTA links for ways to bid and ways to donate.  The easier you make it for your audience to participate, the more support you'll gain.
Pro Tip:  Ways through which you can make your virtual audience be an active part of your event: chat tools, donation link, polls, chat cheerleaders, content specifically produced for the virtual audience, a virtual host, a preview of the in-person venue, etc.
      10. Not evaluating your data post-event 
One of the post-event pitfalls I see happening quite often is event organizers not asking for or being interested in seeing the data that is available post-event with the number of viewers, impressions, average watch time and the most engaged part of the program, unique views, platforms watched on, location, and so forth.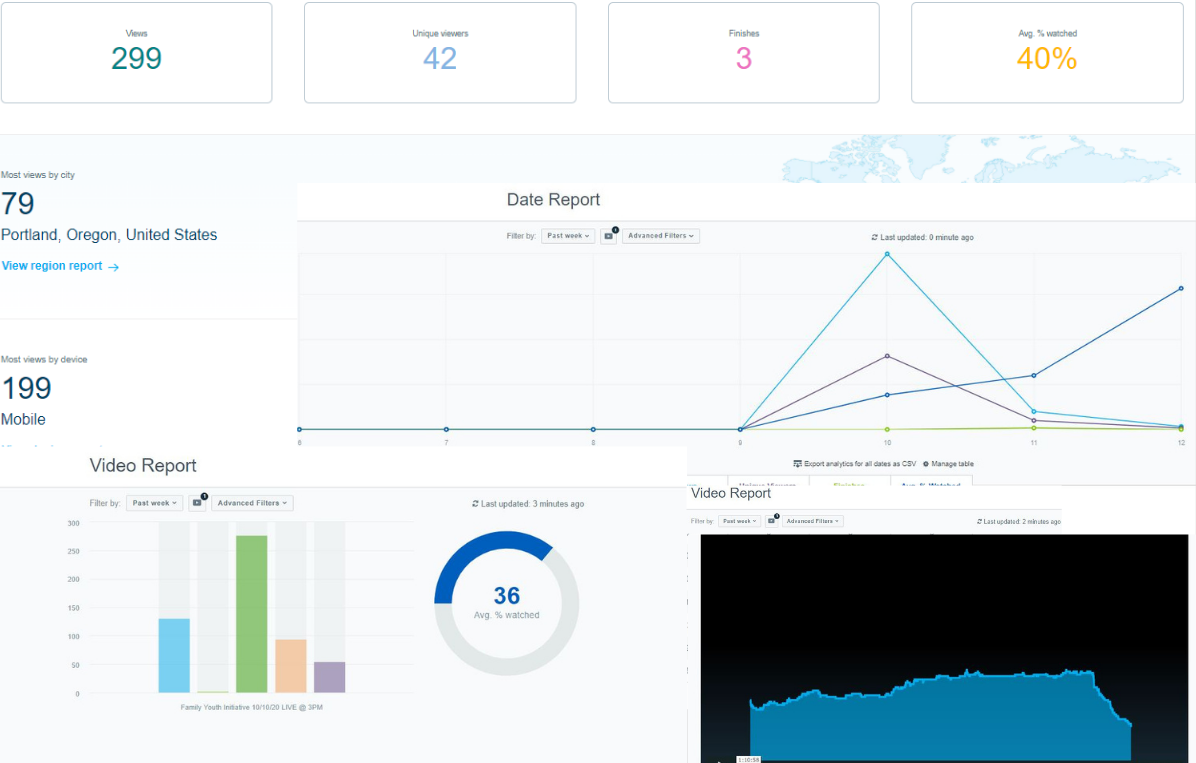 Why are these data points important to you? 
The data points give you the ability to now have a way to strategically influence your next event based on facts not just feelings and feedback, which are important too, but data drives the sound decision making that will in the end generate the highest ROI for your organization as you answer important questions such as:
How well did you meet your goals for the hybrid event?

How well did the attendees participate in the content or activities offered?

Which audience — in-person or virtual — donated the most?
Pro Tip: Answer this question: What can you change in your next virtual or hybrid event based on the data collected?
      Hybrid fundraising events come with unique challenges — and rewards. 
In closing, to make sure your next hybrid event is a success, 
hire a professional benefit auctioneer that can do hybrid well, 

use an online bidding platform that is easy to use, has a text-to-give option, and intuitive easy-to-use features, 

employ the services of a technical event producer that is proficient with hybrid fundraising events so you don't make any of these mistakes and compromise your fundraising goals.
*What is a Technical Event Producer?
A: This is someone with extensive experience and knowledge in the areas of in-person, virtual, and hybrid technical event productions, event design, event management, and event planning. This person will walk with you throughout the entire planning process and is the best event partner that you could invest in for the success of your upcoming event, may that be in-person, virtual, or hybrid!  Our goal is to use our 20 years of professional expertise in event planning and productions of sound, audio-visual, video, lighting,  live-streaming, and other innovative event technologies to provide you with technical and creative direction, consultation, planning,  management, and support to deliver flawless and memorable event experiences!
The best way for us to learn how we can best assist you and your event is by having a conversation. Initial consultations are free and take less than 20 min.