Just recently I got asked this question by another female:
𝐖𝐡𝐲 𝐝𝐨𝐞𝐬 𝐟𝐞𝐦𝐚𝐥𝐞 𝐫𝐞𝐩𝐫𝐞𝐬𝐞𝐧𝐭𝐚𝐭𝐢𝐨𝐧 𝐦𝐚𝐭𝐭𝐞𝐫 𝐢𝐧 𝐚 𝐦𝐚𝐥𝐞-𝐝𝐨𝐦𝐢𝐧𝐚𝐭𝐞𝐝 𝐟𝐢𝐞𝐥𝐝?
Maybe it was asked out of curiosity. It's a fair question because, at the end of the day, not every woman in event tech and event production has gone through the same journey, and therefore they might not want/care to engage with this topic.
Just because someone is a woman does not mean that she is an advocate for all women. Not all women believe in the same things. Not all women act in the same way.
Yet, that doesn't diminish the importance of creating the proper environment for women in event tech and event productions.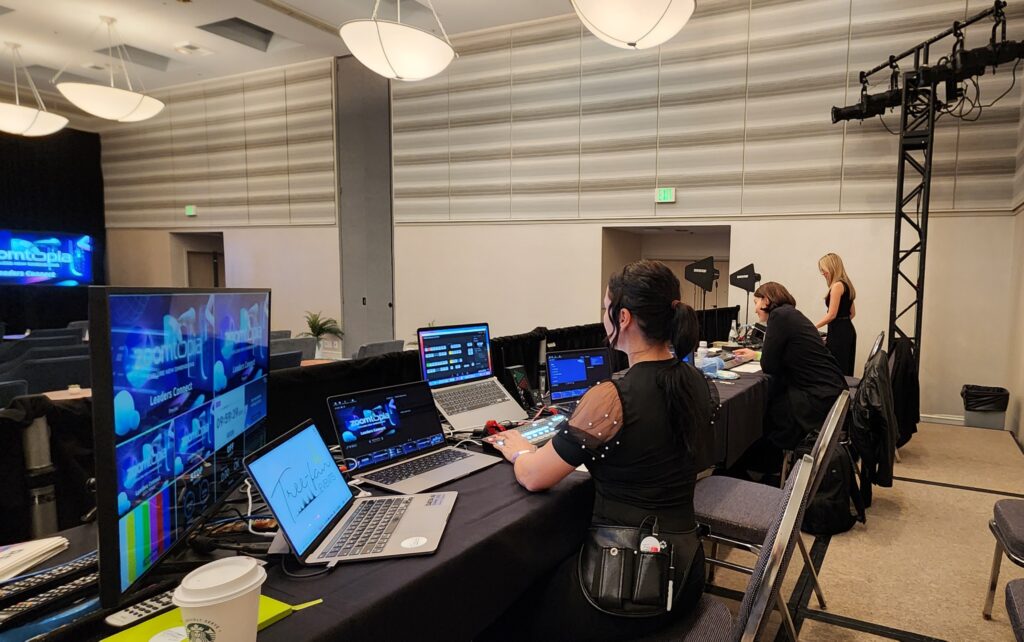 So, why is it important?
The straight-up answer is that this lack of representation of women sustains unequal and unjust power relations in decision-making.
It is all about VISIBILITY, being present in spaces where important decisions are being made and where important things are discussed.
It is about knowing that as a woman,
you can hold a leading position of power,
your work is valued in the same way as the work of men is valued,
your presence matters, and
you have equal chances of becoming, say a lead engineer, a technical director, a manager, a CEO, or whatever else your ambitious little heart desires, and
you have as many opportunities and fair chances as men have.
While my passion is for women working in the AV and event productions industry, many other male-dominated industries have shown the impact of centuries of male supremacy on the perception of women,
which is the reason why we are talking about women's representation today.
I am a firm believer that people should be chosen because of their capabilities and qualities not because of their gender,
however, after all these years and what we've seen in the workplace in these male-dominated fields,
we have to conclude that more men get chosen over and over again.
Now, I've had wonderful male mentors and allies in this industry and I am convinced that there are men out there who are excellent at their work.
What I am trying to say is that people are so used to seeing men in technical positions, behind the scenes, or as leaders and production experts front of the scenes, that men automatically get selected.
It has become so normalized to see men in certain positions that even imagining a woman in those technical heavy positions seems unthinkable to some.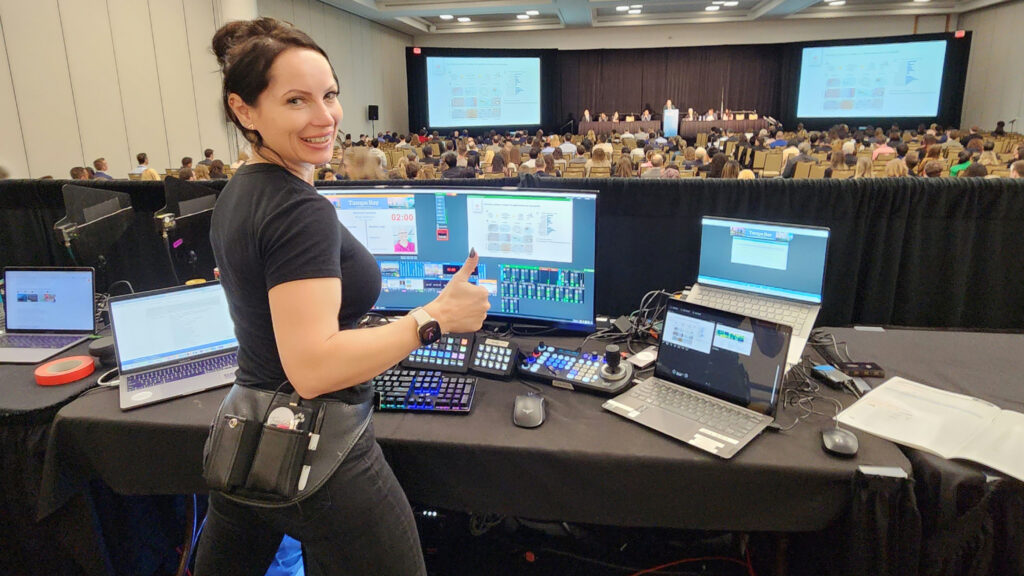 As a result, women's capabilities are easily overlooked, whereas a man who is less capable is selected just because he is a man.
And this could be a reason why it is taking decades to increase the number of women in AV and event productions.
The sad reality is, with a lack of female representation in these male-dominated industries, many women flee to other sectors and are forced to give up on their passion and dreams.
I've experienced it personally and I've heard it again and again. There are several challenges and reasons why women don't flourish or completely vanish from the events production industry: 
they are being overlooked or ignored to the point where they feel invisible and like they don't belong,
they are required to constantly prove themselves and their abilities, constantly demonstrate their skills, and their physical abilities,  and show that they know what they're doing over and over again,

women at some point become mothers and the event production world is heavily hands-on, there are very few concessions made in relation to parental leave,

they are being patronized, many times not being heard or taken seriously because they can't possibly be as technical as men are,

they must tolerate the comments and doubts of men about their skills. Yes, they had already proved her skills many times before but they need to do it once again.

they are not given the full range of responsibilities intrinsic to their role, which hinders their professional development,  and therefore paid much less than their male counterparts, 

they must have a good sense of humor, be willing to put up with inappropriate comments, innuendos and prove they are a team player and would not take men's comments as sexual harassment.
Turning the spotlight on the stage now, in front of the scenes now, another important reason why female representation behind the scenes is so important is provided by Angela Taylor, President & Chief Executive Officer at NetWorks,  NFL – Networks Sports Consulting, speaker, Podcast Host and DEI advocate and leader, an important point brought up during her Connect PNW "Audacious Leadership" presentation.
In her own words:
"As a woman who's presenting on stages around the country, it's so nice to have a woman put on my microphone. It doesn't happen that often".
Things have gotten better in the last few years, and thank goodness, not every woman goes through the same challenges. After all, not every woman is a feminist and wants to engage with women's related issues. Just because someone is a woman does not mean that she is an advocate for all women. As said earlier, not all women believe in the same things.  However, we have a long way to go to create the proper environment for women in event productions. If only one woman faces any of these situations in our industry, we still have work to do.
If you're a woman in AV, event technology, or event productions, come joins us here, we'd love to get to know you.
---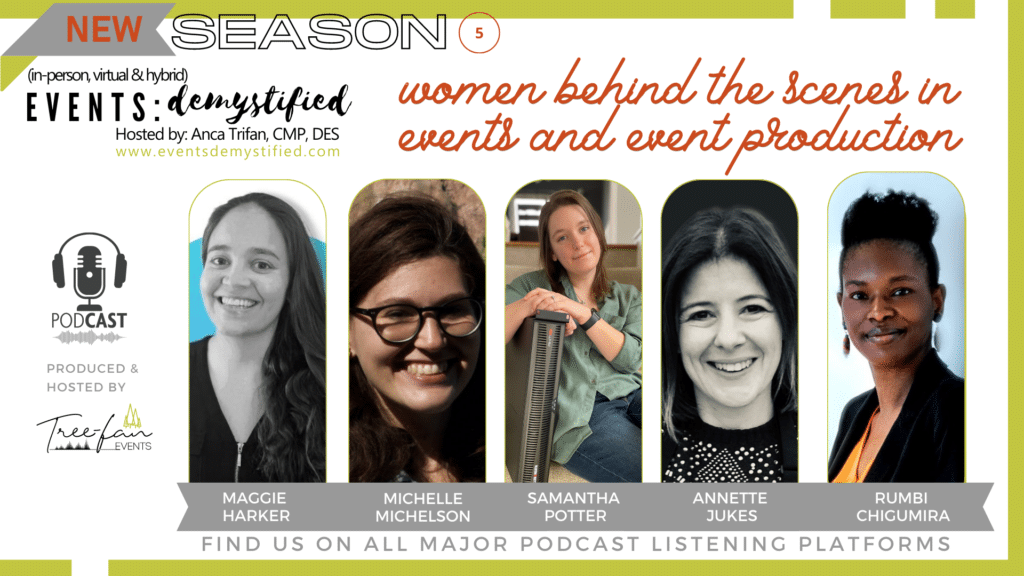 ---
If you're in need of a technical event producer and director that is a female that has worn all the hats in AV and events productions, and is in touch with each part of the production workflow, hit me up.