In the last couple of months,
I've been a Technical Director, Event Producer, Show Caller, Stage Manager, Audio Tech, Video Tech, vMix Tech, and Graphics Op, on several of the past medium to stadium-size events, some of the roles were primary while other times I wore multiple hats all at once.
I've been asked before,
why would you venture out of your comfort zone to fill some of these positions, when being a Technical Director or a Producer is your main B&B gig?
For three main reasons.
1. Venturing outside of the type of events I normally do gives me the opportunity to see what others are doing, boots on the ground, enlarge my capacity, learn a few new things, meet some new cool people, and being hands-on gives me the opportunity to stay in touch with the production technology as it constantly evolves right under our eyes/hands.
2. Finding quality production vendors and techs right where they are, so when I need quality production partners for my events, I have already established a rapport with people I've worked with, vs having to go blind and take risks that I can't always afford to take on behalf of my clients, and trust me I've been burned before by production vendors that came highly recommended, but that I haven't personally worked with until the day of the event.
3. Finding my tribe of behind-the-scenes #womeninavproductions #womeninav #womenineventproductions. For the majority of my career in event productions I've been the only woman on a tech crew in the geographical area I'm in, and it always bothered me that there's no more of us, so I started wondering if maybe it's just a locational reality and I needed to find out for myself if that was the case. And so I started wanting to get outside of these boundaries, and when I did I was finally able to find more of us, and that had been the highlight of my traveling adventures this season.

Tip of the Week:
And so, below are some of the lessons learned, and
the main takeaway is:
Given enough pre-event time, any show can be perfectly executed, regardless of complexity.
More often than not, the complication comes when there's a misunderstanding or miscommunication between different stakeholders as to how much time is enough time to build the show/event.
⏩ For the sake of staying on the production and technology topic, we're not going to include here any timing necessary for the pre-event strategy as it relates to the end goal, registration, marketing, programming, sponsors, etc.
Time and time again I've seen this happen at many events I've attended, like a bad dream turning into a recurring nightmare, the production team is handed minutes before the show the majority of the content, or faced with last-minute changes to the content, or is handed a much-to-be-desired agenda that is supposed to fill in the role of the run of the show.
As a season event professional that's been working and producing events for more years than I care to count, I can tell right off the bat, even as an attendee,
when there's been a lack of communication or understanding #behindthescenes regarding the importance of giving the production team enough time to build the show.
I've been on the front end and the back end of that break in communication, and neither feels good.
I've also been on events where it's an absolute joy to have the time to build my show, all the shortcuts, transitions, scripting, and triggers just so for flawless execution.
Side note: Can I get a ? for Elgato's StreamDeck and the Bitfocus Companion? ?
And if any #eventprofs out there think for just one moment that the tech crew is satisfied with anything but a perfect execution, I am here to inform you, you're wrong.
We're just as OCD as you are.
We're just as invested in the event as you are.
Maybe for different reasons, yet that doesn't take away from the fact that we take PRIDE in our work as much as you do.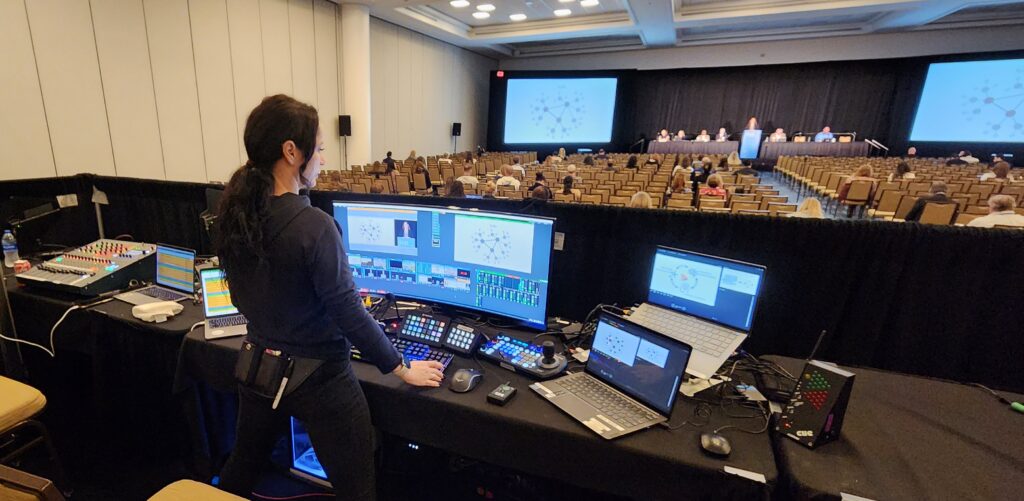 OK, this is not meant to put anyone down.
This post is to remind you and remind myself, that when I'm not tech'ing, as a planner and producer how important it is to:
✨ give my tech crew enough time to prepare and build that event just the way it needs to be built, and then
✨ have enough time to practice those traditions until they're perfectly satisfied with their work, and
✨ not allow unnecessary last-minute changes that could have been prevented in the first place with enough open & clear communication.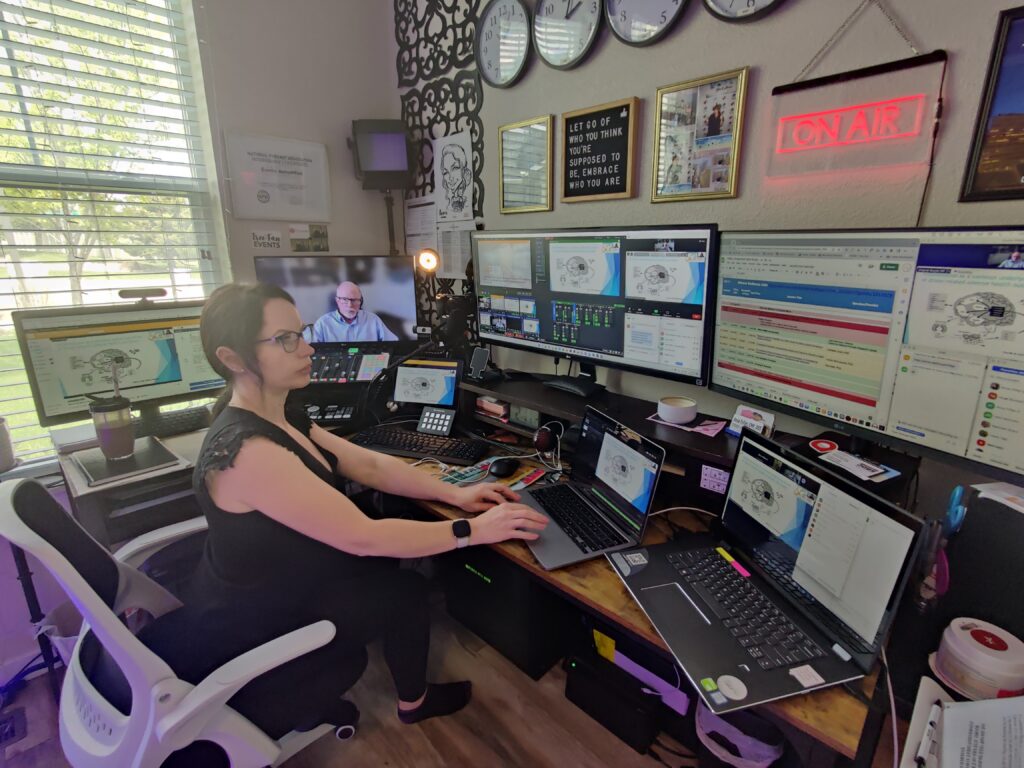 And because #eventprofs, #AV professionals, and #meetingprofs feel VERY strongly about this topic, this post has caused an enormous number of responses on LinkedIn,
I will share some of the below, you can check out the full extent of it on my profile on LinkedIn.