It's not news to anyone by now that hosting an excellent hybrid event with a high-production value stretches many event organizer's budget thin. So the main question is then, how do you go about creating a strategy for your event that allows room for producing an excellent hybrid event and not compromise on the technology and AV production necessary to make that happen? 
From our experience of planning, hosting and productions thousands of in-person events, and now thanks to Covid, hundreds of more virtual and hybrid events, we'd like to share a few of our top tips.
1. Have communication ready to share with attendees when things go side-wise
At in-person events,  when things happen to go wrong,  they're more tangible and easy to address, for example, you can see if a room is not set according to the pre-planned layout, or if the buffet is missing a certain menu item, or if the AV is not set and tested properly, and so taking steps to fix it was much more straight-forward.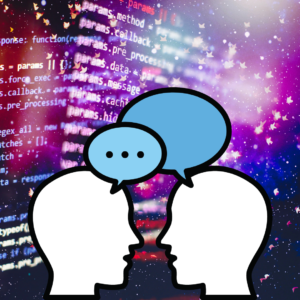 With a virtual event, or a hybrid event in which you have the in-person event that has a virtual component, there are so many more variables that could change the attendee's perception of the final end product, for example, their own internet speed, even browser choice, potential power outages, etc.
It's important for an event organizer to consider these variables and fully prepare for common attendee issues and questions, including having the right verbiage in confirmation emails or on the event page, setting up a tech support number or email that can help mitigate most common technical issues related to registration, login links, browser cache, bandwidth problems, chat issues, etc.
Staying calm when things don't go as planned and having a solid contingency backup plan at the ready in case you need it, is a must.
2. Partner with a solid AV production partner
During the past two years, it has brought to front and center the fact that the AV technology and production became more of the venue than just the logistics of planning and delivering an event, and so, it's more important than ever in shaping and creating an experience that supports an organizer's needs the best.  Having the support of a technical event planner that you can trust to have your best interest in mind, and with whom you can explore the best strategies to accomplish your event's objectives, and whom can bring on a trusted AV production partner that has the ability to provide the right people and the right gear to make the event happen, is more important than ever.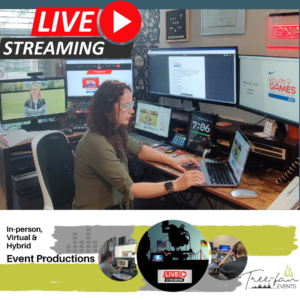 An expert technical event producer will lead you through the technical production process one step at the time, will be able to negotiate the AV  proposal, create a Run Of Show, and break it all down line by line, create backups in place if things don't go as planned, manage the technical event crew, as well as the attendee communications, follow a work-back schedule, execute speaker checks, schedule and run technical run-through, create graphic packages with ready-to-display vital communication messages, oversee all technical elements of the AV production pre-event, during the load in and setup stages, during the event and post-event  —these are all processes that must happen for a show to go well, no matter the format.
Too many event planners become overwhelmed by the idea of a hybrid event, and try to make direct comparisons between the elements of a virtual event and an in-person event, getting easily lost in inconsequential details.
Don't stress about having to know every technical term under the sun, or every step in the process, partner with us and we will hand-hold you every step of the way!
3. Forget all about the AV bottom line
The cost of a hosting an in-person event combined with all the technical infrastructure and AV production necessary to pull off a high-production hybrid event stretches many organizers-a-budget thin. To make hybrid a more realistic option –– while still achieving a high AV production value –– you might need to be more conscious about your venue options and selections, search for venues that have a solid infrastructure already in place, with an all-inclusive rate for high-priced items such as, bandwidth, power, and rigging.
Another opportunity to create more room in your budget for a solid AV production and execution of your event is bringing on a Production Media Sponsor and create branded content that can be used across multiple platforms prior, during and post event.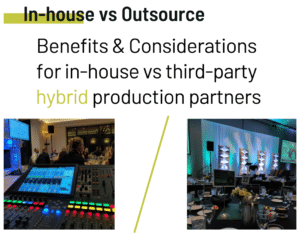 While charging for a virtual event has been frown upon for a long time now, if you create two different experiences that provide value, and market the benefits accordingly  to each audience and what they might gain from attending either the in-person or virtual, you give your attendees options and allow them to decide which option is best for them, at different price points of course, and who doesn't like to feel in control and have options?
Not having a hybrid option should NEVER be a choice.
In conclusion, weather you decide to go with the in-house or trust your technical event producer friend to recommend and bring on a solid outside AV production partner —
see the pros and cons here
– – fostering a trustworthy relationship with a true 
AV production technical event partner
, flexible and easy to work with,  means
you
can tackle any challenge whatsoever during the event, and it weights more in support & expertise than any bottom line.
We'd love to hear from you.
How are you rethinking your hybrid event strategy to achieve AV production excellence?
If you have any questions, let's talk for 20 min and create a clear picture of what your event might need.