In the world of technology, production, events, and speakers, a push is being made to include more women versus the traditional "manel" (male-only panel or slate of speakers), Anca Trifan is determined to change that through podcasting.
Super grateful for the opportunity to have had the Events: demystified Podcast featured in the Technology category of the Podcast Magazine, thanks to Laura Steward's interviewing skills to get this story out, something that I haven't shared with anyone yet, which is hilarious knowing how outspoken and obnoxiously open I tend to be as a podcast host.
I'm also super thankful for all the loyal listeners of the Events: demystified Podcast that made this feature possible. You are the rock stars of this story!
"The simple act of listening to another person can make that person feel valued, respected, and dignified… like they belong exactly where they are."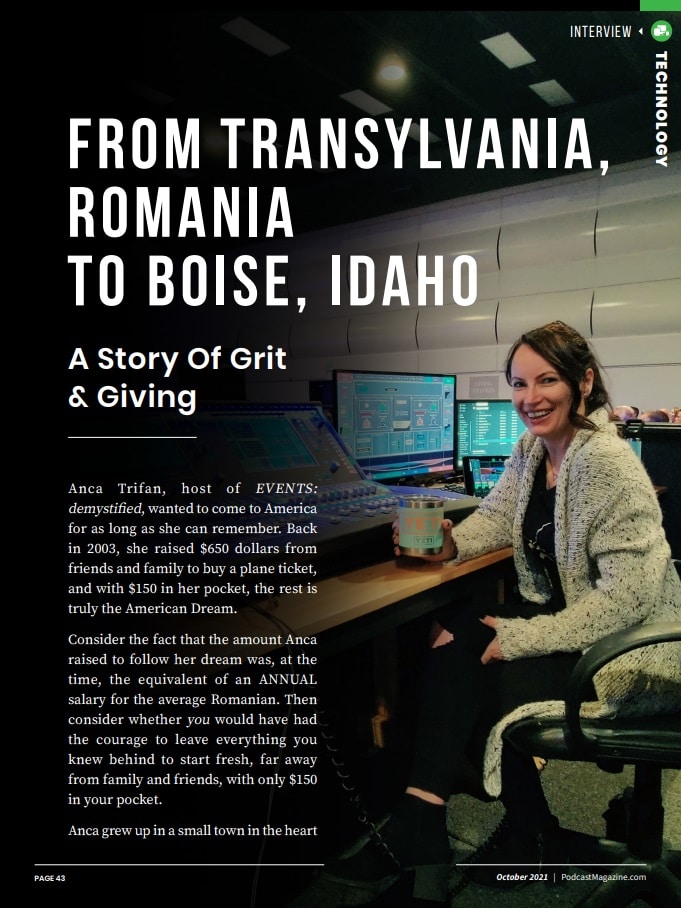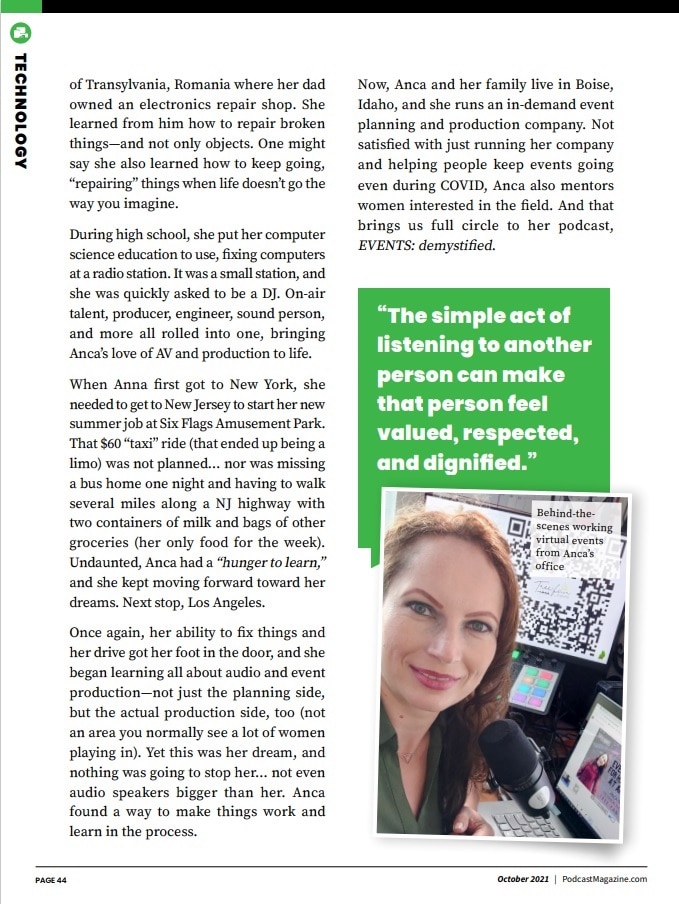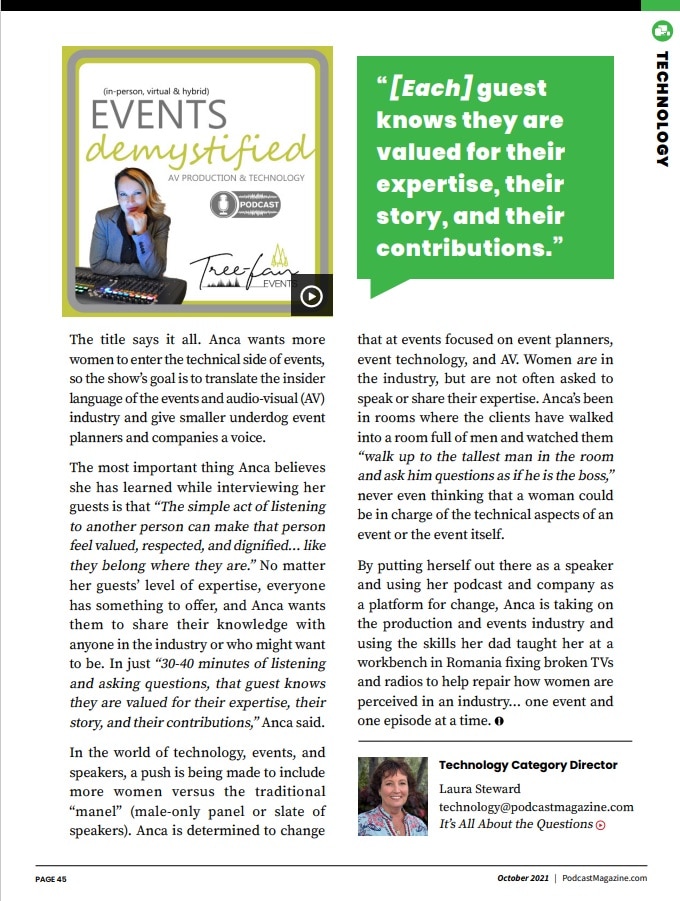 I hope my story of grit, determination and passion for doing what I love will inspire some of you to go after your own dreams, no matter how wild they might seem.
I hope you go beyond whatever limitations you might have and go after that which your heart longs for!
Now go get a copy of the magazine for free here: https://podcastmagazine.com/free