When it comes to discussing events, the spotlight many times goes to annual conferences, association meetings, conferences, and other large-scale events that indeed deserve much attention, careful planning, and strategy to get executed well and provide a memorable experience for attendees, may that be in-person or online.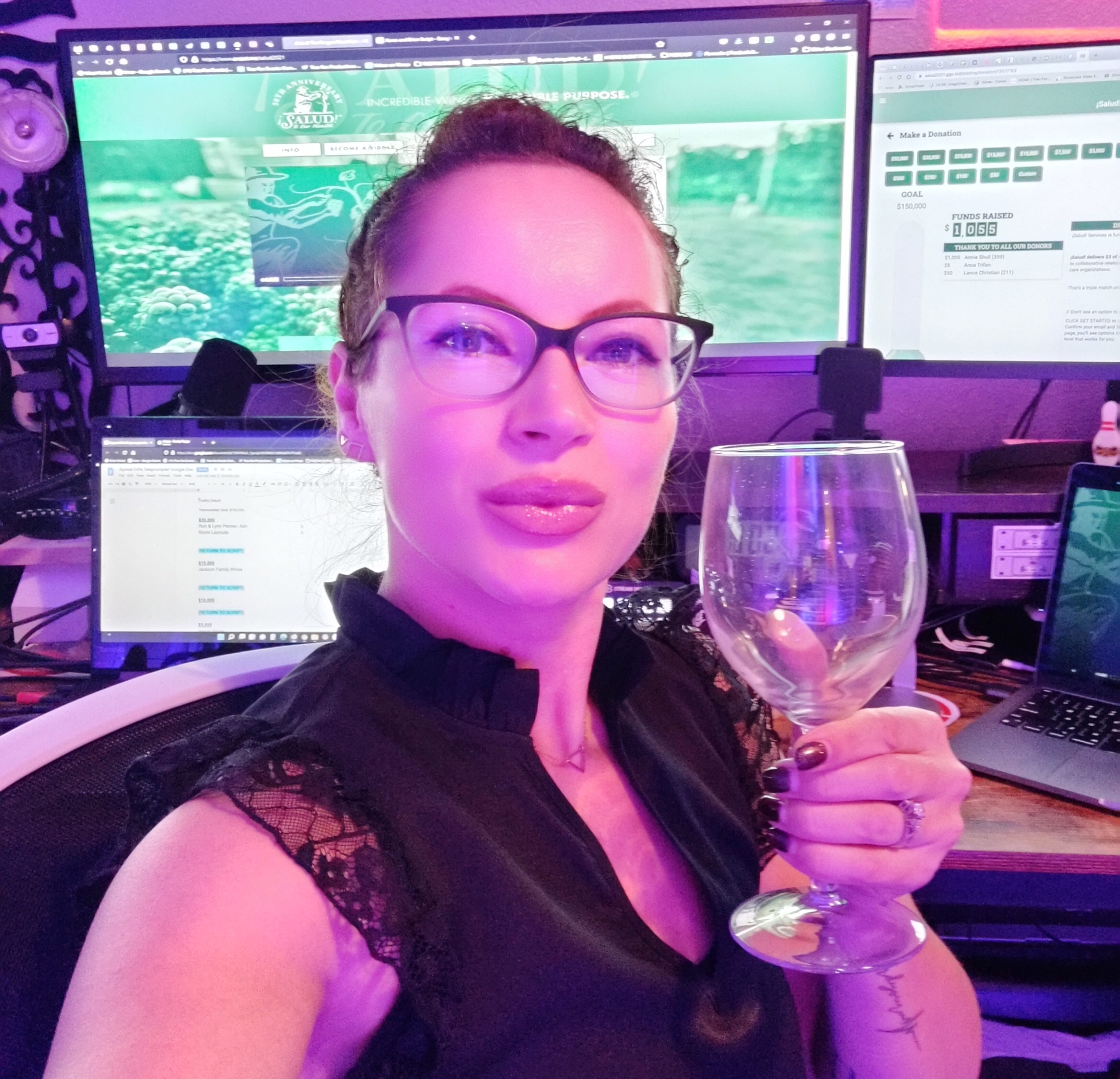 In today's post, I'd like to turn the attention to a different type of hybrid event, the fundraising gala type that we all get excited about attending when it's connected to an organization that pulls the strings of our hearts.
We've also experienced the flip side of that when organizations embraced this new model but did not put much thought nor strategy in the pre-during-post event phases and the fundraising outcome showed it quite well.
By mid-March this year many organization took their event back to in-person courageously, with much expectation and careful considerations in regards to safety. We've seen it done well and we've seen it done, not so well.

Check out this blog post in which we shine the light on another "done well" example of a hybrid fundraising gala
The organizations that bravely took on the responsibility to plan a hybrid event, did well when following this "recipe":
started their strategic planning with a thorough risk assessment, including doing their internal research on their own organization's liability, safety, and risk tolerance
provided a solid answer to questions such as why are we gathering, what is the outcome, what are the expectations
scheduled a venue walkthrough and investigated thoroughly the venue's ability from an AV production stand-point to support a hybrid event, their bandwidth limitations, and technological capabilities,
started the conversation early and created a solid backup plan in place for an AV production partner to support the event in case the venue was not suited for or had limited labor, technology, production, and knowledge with this type of event
the in-person AV production quality and value equaled the virtual event production quality and value, and vice-versa
stage and decor lighting, stage design, additional cameras for close-ups & wide shots were must-haves, not nice-haves
the in-person production support included several camera angles, both close-ups, and wide shots to provide enough angles for an engaging video switching execution to keep the virtual audience captivated the entire time
the organization had a large enough team or hired/required additional staff/volunteers for the event to provide non-technical support both the virtual and the in-person needs to make sure things run smoothly
utilized different methods of fundraising campaigns, including creating a peer-to-peer fundraising page and inviting people to donate, promoted watch parties and provided all necessary steps, tools, and knowledge base for hosts to do it effectively
created separate timelines for the virtual event vs in-person event, with strategic touchpoints for the audience to interact
told the organization's story in a compelling story-telling way through the means of creative media such as promo reels, video testimonials, appeal and/or impact videos,
provided a Host/Emcee and in some cases a separate Auctioneer for the in-person event, and a Host/Auctioneer team for the virtual audience to support the content and the fundraising, so both audiences felt heard and equally important,
provided coaching and scripting for the Emcees, auctioneer, impact speaker, all content behind each intentional story,
provided technical coaching and support for all speakers, hosts, or auctioneers joining either in-person or virtually,
scheduled and executed a thorough technical rehearsal for both in-person and the virtual event transitions & content,
had a separate production team handling the virtual event (think separate sound person, video switching, graphics, content) from the production team handling the AV production in-person 
had a Principal Technical Event Producer provide the overall structure of the hybrid event, with the support of a virtual event producer to coordinate the details and content elements of the virtual execution of the event,
had a separate media team that was capturing pre-event b-roll, testimonials, and sponsors, honorees, for promotional needs later or to be embedded in the event's stream the day of.

Another example of a "DONE WELL" Hybrid Fundraising Event
In the example above, we were honored to have been involved in yet another year of ¡Salud! The Oregon Pinot Noir Auction, the 30th year celebration of one of our favorite top fundraisers, a celebration that before COVID-19 would have taken the form of three different events over a two day span, raising money to support THF's efforts to provide health care services to all winery workers and their families.
Last year the event was 100% virtual, this year we included a VIP watch party at a renowned property in the wine country where a live auctioneer sold several high-ticketed items in person, with the Livestream was cued in just as the virtual event was starting in the studio in Portland, where we had a versed in all things wine Emcee and Salud's lifelong auctioneer, well known and loved by this audience.
Two scripts, two tech teams, two venues. One principal technical event producer.
The tech crew at the venue provided all in-house AV services and was ready to receive the stream from the studio in Portland where the main production of the virtual event originated from, with virtual support from a Technical Event Producer, a bidding assistant on the online bidding site, and backend support staff for chat/bidding support.
While the donations were rolling in, both the in-person and virtual audience were able to bid on the silent and live auction items through the use of the online bidding platform, engage in the live paddle raise, and had lots of fun taking selfies and photos via a virtual booth app with a diverse selection of wine country backgrounds and accessories to make the process fun & entertaining.
Super grateful for this long-lasting relationship with an organization that delivers $3 for every $1 spent, thanks to all the collaborative relationships with partnering healthcare organizations.
This hybrid fundraising event ended up raising $880000 this year, which goes to say that indeed, virtual and hybrid fundraising is still possible, given that the above-mentioned "recipe is followed.
Pro's Note:
A creative production professional is your number one ally when it comes to planning, hosting, and executing a high-quality hybrid event that fundraises at the highest level, brings broadcast quality to the table, trains the speakers for both in-person and virtual, keeps both audiences engaged, and much more. Here are some production support roles to keep in mind:
Non-technical production support roles: Registration Support, Back-End Bidding Auction Platform Support, Data Support, Website Tech Support, Moderators & Chat Cheerleaders, Script Advancer Support, Virtual Producer, Content Support, Marketing.
Technical Production Support Roles: Technical Event Producer, Video Director, Graphics Tech, Sound Engineer for In-person, and Sound Tech for virtual, Video switcher, Lighting Tech, Media/Content Support, Virtual Producer, Platform Support.
If you have any questions about hybrid – not just production, strategy, technology, scripting, run of shows, etc – please reach out.
Let's talk about how we can turn your event into a successful and memorable experience for your audience while raising the funds your org depends on to stay true to its mission. We are here to support event planners and organizations by sharing our technical knowledge and expertise.